Tag Megadeth
Megadeth is an American thrash metal band led by founder, frontman, guitarist, and songwriter Dave Mustaine. Formed in 1983 Los Angeles, California with bass player Dave Ellefson following Mustaine's departure from Metallica, the band has since released fourteen studio albums, three live albums, five compilation albums, two extended plays, thirty-four singles, eight video albums, and thirty-two music videos. As a pioneer of the American thrash metal movement, Megadeth rose to international fame in the 1980s, but experienced numerous line-up changes, due partly to the band's notorious substance abuse problems. After finding sobriety and securing a stable line-up, Megadeth went on to release a string of platinum and gold albums, including the platinum-selling landmark Rust in Peace in 1990 and the Grammy nominated, multi-platinum Countdown to Extinction in 1992. Megadeth disbanded in 2002 after Mustaine suffered a severe nerve injury to his left arm, but following extensive physical therapy, Mustaine reformed the band in 2004 and released The System Has Failed, followed by United Abominations in 2007; the albums deputed on the Billboard Top 200 chart at #18 and #8, respectively.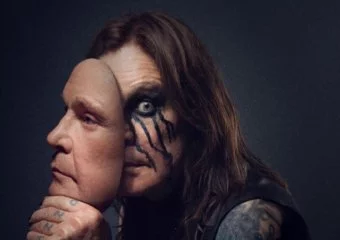 Announcements of concerts
Ozzy Osbourne has announced additional "No More Tours 2" with MEGADETH supporting for the entire North American run.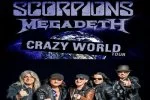 Announcements of concerts
The Scorpions regretfully announce that due to severe laryngitis, the remainder of the U.S. 2017 tour will be cancelled